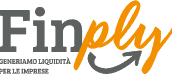 INDUSTRIA 5.0: METTI AL CENTRO IL TUO CAPITALE UMANO
Industria 5.0: la nuova era
Qualcosa sta cambiando. A seguito della crisi sociosanitaria che ha messo a dura prova le aziende di tutto il mondo, ma anche dell'urgenza di affrontare il problema dei cambiamenti climatici e ambientali, stiamo entrando in una nuova era, quella dell'Industria 5.0.
A segnalarlo è la Commissione Europea con il Policy Brief "Industry 5.0 – Towards a sustainable, human-centric and resilient European industry". Il titolo dice già tutto: la nuova era sarà caratterizzata da istanze di sostenibilità, centralità umana e resilienza. In questo senso, Industria 5.0 si presenta come la naturale continuazione dell'impegno alla digitalizzazione imposta da Industria 4.0, rimettendo al centro di questo processo il lavoratore, le sue esigenze ed il rispetto dei suoi diritti fondamentali. "[Il] passo successivo […] consiste nello sfruttare la collaborazione tra macchinari sempre più potenti e precisi e il potenziale creativo unico dell'essere umano" scrive Ilaria Sassone sul blog UniverseIT. A ciò si affiancano la necessità di processi industriali sempre più sostenibili e adatti a rispondere a periodi di crisi e di fermo, come quello appena vissuto.
Siamo pronti?
Non vi è dubbio che quelli di Industria 5.0 siano obiettivi importanti e che, come evidenziato dal documento ufficiale dell'UE "Le industrie [debbano] adattarsi, evolversi e abbracciare la transizione verde e digitale per continuare ad essere competitivi e rimanere motori di prosperità". È anche vero però che il processo di digitalizzazione imposto da Industria 4.0 non è ancora stato abbracciato da tutte le realtà italiane, soprattutto dalla PMI, motore economico del Paese. È quindi necessaria una spinta verso questi cambiamenti.
Investire in formazione: il nuovo mantra per le aziende che vogliono andare avanti
Per fortuna la spinta c'è e si presenta in diverse opportunità, come può essere quella del Fondo Nuove Competenze, gestito da A.N.P.A.L. e approvato alla fine del 2020, che finanzia (a fondo perduto al 100%) la messa in trasparenza di competenze esistenti e l'acquisizione di Nuove Competenze, a vantaggio di tutte le aziende di qualsiasi settore e dimensione che destinino un numero di ore alla formazione dei propri dipendenti, di ogni livello o mansione, anche attraverso la metodologia del training on the job.
Questa è un'opportunità pronta già da ora per acquisire le risorse per adeguare le proprie maestranze ai temi più attuali e alle esigenze più stringenti dell'azienda.
Come abbiamo già detto, è il capitale umano il vero motore di un'azienda, realtà imprescindibile nonostante tutti gli avanzamenti tecnologici degli ultimi anni.
Finply è pronta a sostenere gli imprenditori:
FinPly è impegnata e attiva per i suoi clienti con oltre 400 pratiche già presentate, approvate e finanziate, e per i nuovi che vorranno avvalersi della competenza e dell'affidabilità di una azienda riconosciuta a livello nazionale perché opera a sue spese e rischio, riscuotendo quanto pattuito solo dopo l'ottenimento del Fondo in solido, sul conto corrente dei clienti (success fee).
Oltre al recupero di liquidità per le aziende con Ricerca & Sviluppo, attività che svolgiamo brillantemente fin dalla prima ora con risultati d'eccellenza, FinPly è anche impegnata nell'efficientamento energetico e nel fotovoltaico con un reparto dedicato, così da fornire consulenza e project management di impianti sostenibili e sensibilmente vantaggiosi rispetto all'utilizzo industriale di risorse fossili inquinanti.
FinPly è CAE: Consulenza Aziendale Evoluta, un sostegno all'imprenditore che non vuole perdere le opportunità offerte dalla nuova fase di Industria 5.0.